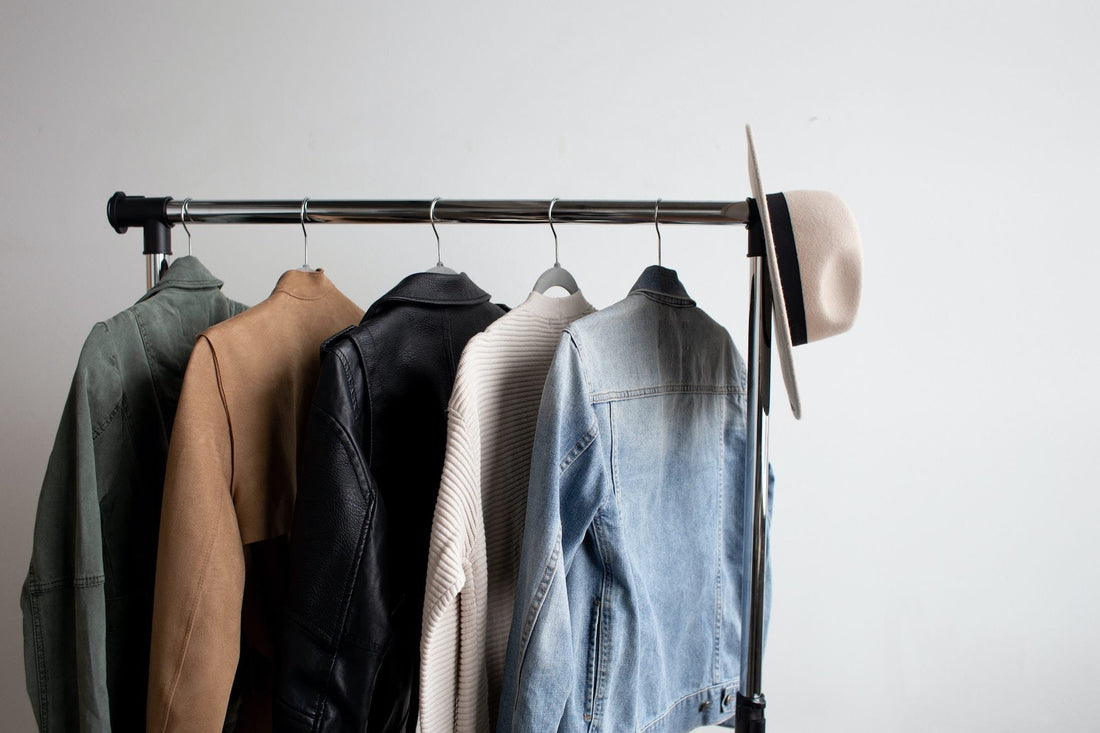 Style Staples: Building a Timeless Wardrobe with Essential Apparel Pieces
In the fast-paced world of fashion, where trends come and go, the essence of true style lies in the ability to curate a wardrobe that transcends fleeting fads. The key to achieving enduring elegance is not about having an overflowing closet but about investing in timeless, versatile pieces that stand the test of time. In this exploration of fashion, we unravel the art of building a timeless wardrobe with essential apparel pieces that form the foundation of a sophisticated and versatile style.
The Classic White Shirt: A Wardrobe Cornerstone
A crisp, white shirt is the epitome of timeless elegance. Its versatility knows no bounds—it can be paired with tailored trousers for a professional look, worn with jeans for a casual vibe, or even tucked into a skirt for a feminine touch. Opt for high-quality fabric and a well-tailored fit to ensure a polished appearance. A classic white shirt effortlessly transitions from day to night, making it a must-have staple in any wardrobe.
The Perfect Pair of Denim Jeans: Your Go-To Casual Companion
A well-fitted pair of denim jeans is the ultimate style chameleon. Dress them up with a blazer and heels for a chic evening ensemble or pair them with a simple tee and sneakers for a relaxed weekend look. The key is to find a style that complements your body shape and opt for a medium wash, as it is the most versatile. Quality denim not only looks better but also lasts longer, making it a worthwhile investment for your wardrobe.
The Little Black Dress: Timeless Elegance Personified
Coco Chanel once said, "A girl should be two things: classy and fabulous." The little black dress embodies these qualities effortlessly. Whether it's a cocktail party, a dinner date, or a formal event, a well-tailored black dress is your ticket to instant sophistication. Choose a silhouette that flatters your figure and opt for a length that suits the occasion. Accessorize with statement jewelry and heels, and you're ready to conquer the world with timeless elegance.
The Tailored Blazer: Elevating Casual to Chic
A tailored blazer is the epitome of smart-casual dressing. Whether you're wearing jeans or a dress, throwing on a blazer instantly elevates your look. Choose a neutral color like black, navy, or camel for maximum versatility. A well-fitted blazer not only adds structure to your outfit but also exudes confidence and professionalism. It's a piece that seamlessly transitions from the office to social gatherings, making it a valuable addition to your wardrobe arsenal.
The Silk Scarf: A Touch of Glamour and Versatility
A silk scarf is a versatile accessory that can transform the simplest outfit into a style statement. Tie it around your neck for a Parisian chic look, wear it as a headband for a playful vibe, or loop it through your bag for a touch of sophistication. Silk scarves come in a myriad of colors and patterns, allowing you to express your personality and elevate your ensemble effortlessly. Invest in a high-quality silk scarf, and you'll have a timeless accessory that adds flair to any outfit.
The Comfortable Ballet Flats: Style and Comfort Combined
For days when heels are not an option, a pair of comfortable ballet flats comes to the rescue. These shoes effortlessly blend style and comfort, making them perfect for both casual outings and semi-formal events. Choose neutral shades like black, nude, or tan, as they complement a wide range of outfits. Ballet flats can be paired with dresses, skirts, jeans, and even shorts, making them an essential footwear choice for a timeless wardrobe.
Conclusion: Embracing Timeless Style
In a world where fashion trends fade as quickly as they emerge, the allure of timeless style remains unwavering. By investing in these style staples, you're not just building a wardrobe; you're crafting a signature style that reflects your confidence, sophistication, and timeless elegance. These essential pieces serve as the foundation upon which you can experiment, mix, and match, creating a multitude of looks for various occasions. Remember, true style is not about following every trend but about embracing what makes you feel confident and beautiful. With these wardrobe essentials, you're not just following fashion; you're embodying enduring style, and that, in itself, is truly extraordinary.